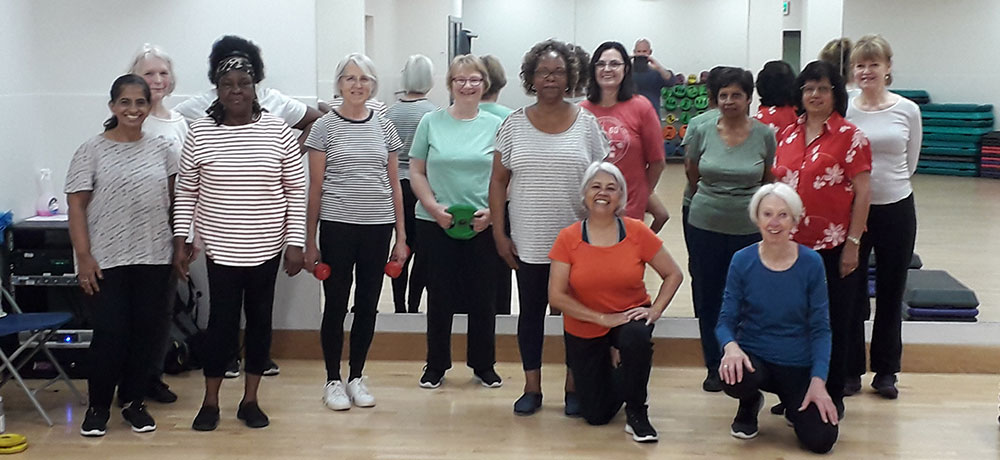 "I've been going to Artur now for 2 ½ years and he has been brilliant for me. To be honest I would not do any exercise if it wasn't for him. When I had reached my early fifties my weight was ballooning and I was getting more and more rusty and sluggish. The deciding moment came when I squatted down in a shop to look at something on a bottom shelf and couldn't get up again. That's when I searched for a personal trainer and found Artur. And he has made such a difference to how I feel. Initially I just got fitter and stronger, and later I started watching my food intake and portion control. Artur made me aware of what was in my food and how much – or rather how little – my body actually needed. Artur is kind but pushes me just enough, he is always supportive and encouraging.  I've had some back and foot issues and Artur was very knowledgeable, making sure the exercises we were doing didn't aggravate the issues, but strengthened my body instead. I will never be a sporty person but now I can get out of the car after a drive and not complain about my stiff legs, I can walk up stairs again without huffing and puffing and yes, I can squat down to look at bargains on the bottom shelf of TK Maxx again. Hurrah for Artur!!!"

Margit (56)
We have knowledge and experience to be confident in designing physical activity routine and nutrition advice for every client, including older adults.
Our oldest client was 93 years old and on a regular basis we train 60-something year old clients. Reach4fitness will help you to feel stronger, confident, have more energy and enjoy life.
Being physically active, taking part in exercise programme will help you to reduce and/or avoid functional decline, chronic conditions or diseases related to ageing and a sedentary lifestyle.
Our goal is to improve your quality of life and well-being through an activity programme and nutrition advice designed specifically for you. We take into account your medical conditions, ability and general level of fitness.
We understand that it is difficult and scary to start being more active and change habits when you are older. However, we will share with you our knowledge and enthusiasm to break barriers and show you the way to healthier you.