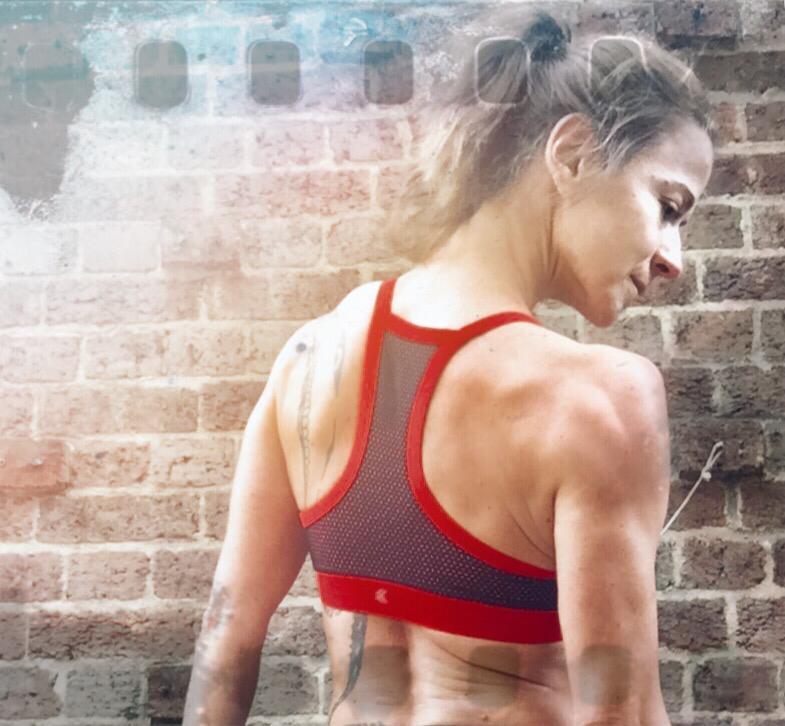 My name is Marta. I was a very keen athlete during my College years, always representing my school in various athletic competitions. Then I got busy with life and I became a mum.
It was only after my 40th birthday that I decided to return to being active to feel better. I set myself challenging, long-term goals: to change my career to become a Personal Trainer and to take part in a Bikini Fitness Competition.
Now a certified personal coach, I would like to share my knowledge and enthusiasm about a healthy, active lifestyle with you. I would also like to share what I learnt about training, nutrition and mindset from preparing to get onto a stage in a sparkly two-piece.
I am a fully insured member of Register of Exercise Professional (REP's no R0179562) and hold a DBS check.
My qualifications were gained with one of the best fitness training organisations in Europe- YMCA:
Level 3 Personal Trainer with YMCA
Nutrition Level 3 with YMCA
Level 2 Gym Instructor with YMCA
HIIT Class Instructor with YMCA
Kettlebells Class Instructor with YMCA
Padwork for Small Groups with YMCA
First Aid Level 3 with YMCA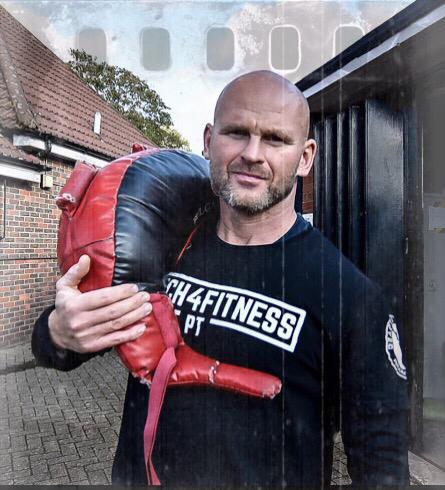 My name is Artur, and I have always been very active in various sports over the years. Since competing in cross-country running for my college and basketball for my university, I have trained in bodybuilding, kickboxing, Mixed Martial Art and Brazilian Jiu Jitsu (BJJ).
I can draw on extensive professional qualifications from the best fitness training organisations in the UK and substantial knowledge and expertise from 20 years of work experience in the industry when training clients in all things fitness – from weight loss and body transformation, sports performance to injury rehabilitation.
My particular strength is in training clients who have medical conditions or who are getting back into sports after years of a sedentary lifestyle. Since 2013, I have worked on various specialised exercise programmes for Wandsworth council, including:
GP Referral (for clients with medical conditions referred to an exercise programme by a medical professional)
Active Wellbeing, programme run with the cooperation of MIND (for clients with several mental health problems-schizophrenia, bi-polar, split personality disorders)
Move More, programme run with cooperation of Macmillan (for clients with cancer)
Forever Active, weekly class run for older adults, clients with sedentary lifestyle and with medical conditions
Young Offenders, programme run with the cooperation of England Athletics for young offenders to rehabilitate them and improve their mental well-being through exercise
This Girl Can- the programme run with the cooperation of England Athletics prepares females 55+ years old who have never run for a 3km Park Run.
I am a fully insured member of Register of Exercise Professional (REP's no R0022533) and hold a DBS check and Safeguarding Certificate.
My Qualifications cover the latest and best innovations and skills, including:
Cardiac Rehabilitation level 4 with Wright Foundation,
Pulmonary Rehabilitation level 4 with Wright Foundation,
Obesity and Diabetes level 4 with Wright Foundation,
Cancer Rehabilitation level 4 with Wright Foundation,
Mental Health level 4 with Wright Foundation,
Exercise for Long Term Neurological Conditions level 4 Wright Foundation,
Chronic Lower Back Pain Rehabilitation level 4 Wright Foundation,
GP Referral level 3 with Premier,
Advanced GYM Instructor level 3 with YMCA,
Client Appraisal level 3 with YMCA,
GYM Instructor level 2 with YMCA,
Coaching Multi-Skills Development in Sport level 2, with 1st 4Sport Qualifications
Circuit Training with YMCA,
Core Stability with YMCA,
Boxercise Instructor,
Fit-Pro VIPR,
TRX Suspension Training Instructor,
Spinning with YMCA,
USHOMI (Kettlebell, Bulgarian bag),
TQUK Level 3 in Emergency First Aid at Work (RQF),
Escape Pain (Arthritis) with Health Innovation Network,
Stress Management with YMCA,
Mental Health First Aid and Mental Health Advocacy in Workplace with CACHE level 2,
Suicide Awareness and Response with Connecting with People,
Mental Health in Early Years with Lifetimes,
Certificate in Understanding Autism with CACHE Level 2,
Behaviour that Challenges with CACHE Level 2,
Understanding Children and Young People's Mental Health with CACHE Level 2,
Certificate in Awareness of Mental Health Problems with CACHE Level 2,
Certificate in Understanding Specific Learning Difficulties